By far, the most difficult component of songwriting, recording, and releasing, for me,  is the promotional aspect. I find it excruciating, but also weirdly fascinating. I'm definitely a natural-born promoter and love to shine a light on creatives and their art... except when it's me and mine. There's got to be some interesting psychology buried in there, but I know I'm not the only one who struggles with this aspect of their art, no matter the medium. So, here I am, reluctantly doing the thing and announcing that I dropped a couple of singles recently. It's not that I'm not completely thrilled, I am psyched!! I'm just a bit shy to say so. Also, it feels weird to say, "check it out!! Look what I made! Ain't it swell?" Weird or not,
that's part of the deal, and I've been a slacker. I'm thrilled with the two new songs, both of which came from prompts. They're so different from each other!
Let's start with "Sweet Dreams." My friend Lori Horvitz and I gave ourselves a week to come up with a song based on the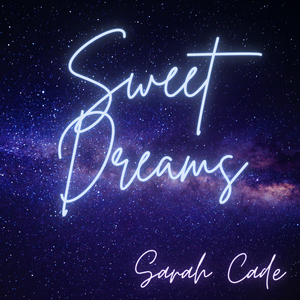 prompt, "... she dreamed of flying." I started writing and before long, I started thinking about my mom who once told me that she had flying dreams often. We lost her 10 years ago, but she was on my mind because I was fascinated, and a little jealous, that she had flying dreams. I don't. And then, it sort of twisted into a dark lullaby. As I wrote, I started to feel like the words, especially the chorus, might work for a TV show. I'd love to hear what kind of scene you might pair it with. What movie or TV series could you hear it on? Would it even work for sync?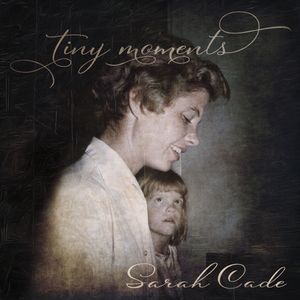 The second song, "Tiny Moments", was also the result of a prompt with Lori. We had one week to each write a song with the prompt "Last time." As you can imagine, that one could have gone anywhere, but I started thinking about all the last times we have in our lifetimes. There's literally a last time for everything we do. And as I was thinking about it, I got pretty emotional. I started thinking about my kids, they're so grown up now, and how there was a last time for everything. There was the last time I brushed their teeth, tied a shoe, took them to soccer practice, watched a high school game... I mean, the list just goes on. Some of it I saw coming, like graduation from high school and college, or like the last time I wrote a tuition check, I mean, it's not all bitter, there's a lot of sweet! Looking back though, I found it hard to remember those everyday, little moments. When was the last time I did that everyday little thing?
When I realized I'd like to take the lyrics further, I took what I'd written and teamed up with my co-writer, Sarah Peterson. We edited lyrics and both ended up in tears more than once as we worked on every word. We talked about melodies, and soon we pronounced Tiny Moments done, and I was ready to record! We kept it simple, but beautiful. Sarah P is also a talented graphic artist and helped me choose a photo of me and my mother sitting at a piano. Sarah made the artwork perfectly. What a sweet Tiny Moment from my own life. 
They're both out there for purchase (here on my website, and in all the online stores), and for the streaming. You can find it everywhere, and I hope that you'll do just that.
If you're so inclined, drop me a line, or follow me on the socials @SarahCadeMusic.  
Life is weird and wonderful, isn't it? Try to take a minute and savor the Tiny Moments. 
Big love, and happy dances.