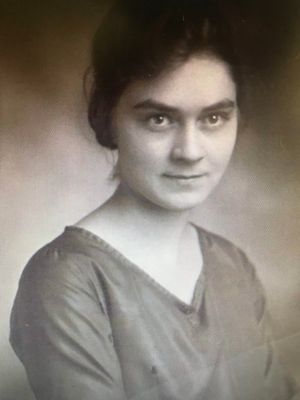 2/27/2019 
I recently found an article about music and Alzheimer's. If you're like me, you don't need science to prove its power, and yet that very science and study of the effects of music on the brain is weirdly comforting. The headline reads,
"Study: Memories of Music Cannot Be Lost to Alzheimer's and Dementia" and it cites a study published in The Journal of Prevention of Alzheimer's Disease . There are videos all over the internet showing how, for dementia patients, just listening to music seems to bring them back to life and give them joy. 
It's magic to me. It was also magic to my grandmother, Lena Belle,  who had Alzheimer's. Born in 1901, she was a piano player from her early childhood and was something of a prodigy. She even played the piano for the silent films when she was young — so young that her little feet couldn't reach the pedals! She played and taught piano her entire life. It was in her veins.  She NEVER forgot how to play. She mightn't have been able to tell you her name, but she could flat out play until the end. Here's my song about my favorite grandmother, "Lena Belle" and the magic of music. 
Music really is magic.